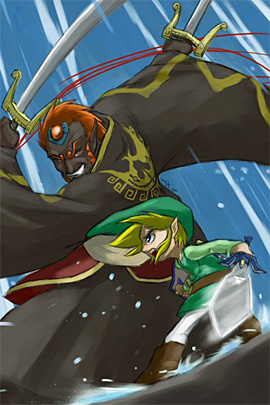 The Design Inspiration has launched a page showing more than 30 distinctly different styles of Zelda artwork, ranging from realistic Links to super-cartoony Links to distorted Links to a Link that looks strangely similar to Waluigi.
You may recognize the site as the one with the similar page on different styles of Mario artwork back in June.
It's very interesting, so you should check it out.