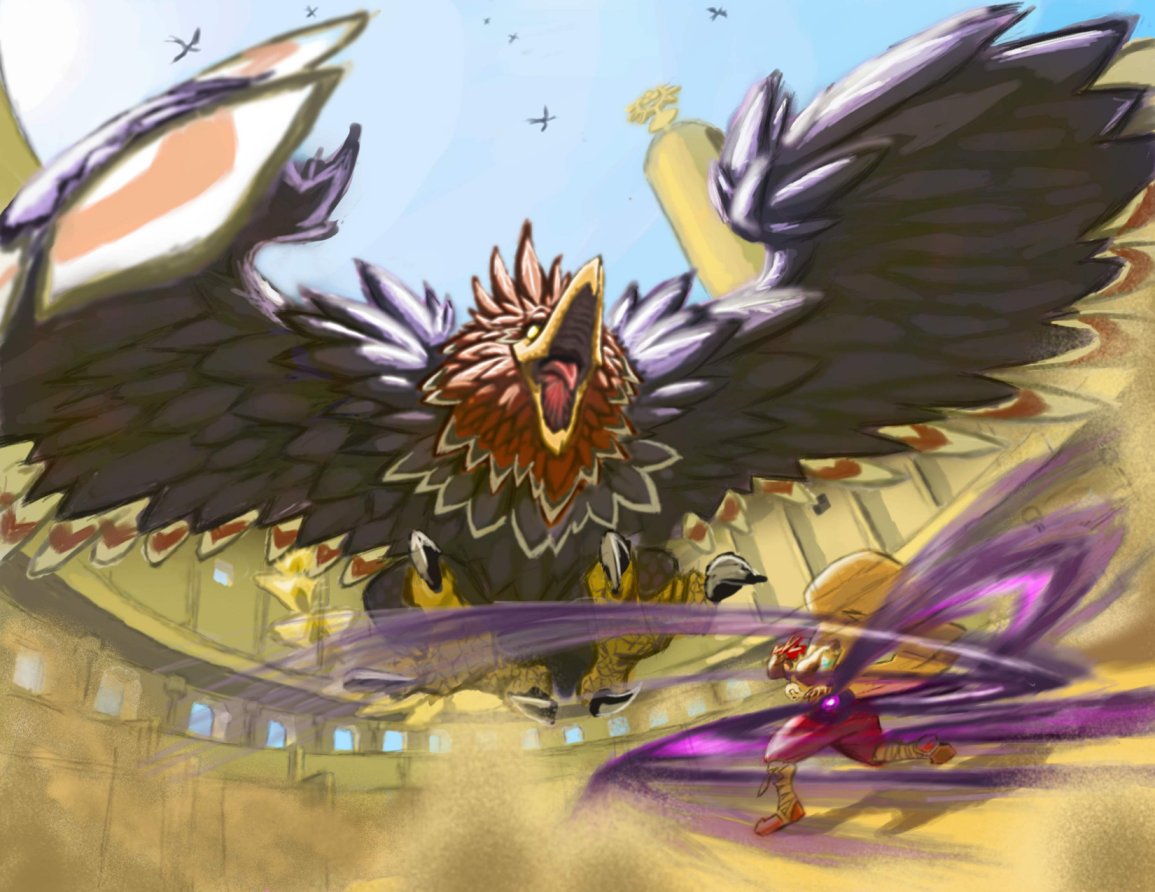 Our affiliates at North Castle have once again updated their extensive fanart/fanfiction/cosplay galleries, with 27 new pieces of art and several new cosplayers. This time,  I will share some of the highlights of the new pieces.
First up is this piece titled "Young Ganondorf vs the Helmaroc King", by Iroas, which is interesting both in concept and in style. The actual drawing is wallpaper-sized, so you'll have to click it to see the full image.
I also had a look at the new cosplay additions, and quite liked this one, which can be found in KellyJane's gallery: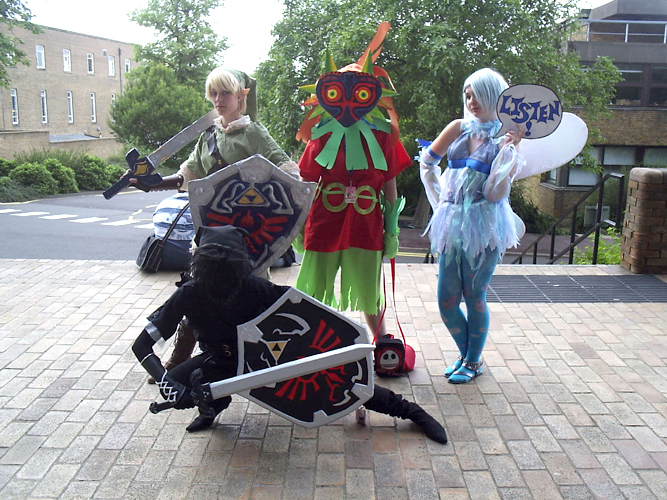 All of the characters are instantly recognisable, including the more difficult to cosplay Navi (since we only see a little blue blur in the original game and so it's really up to the player's imagination), who makes sure that nobody can mistake the character with an ingenious little speech bubble.
If this sort of thing interests you, you should definitely check out North Castle, because they update each month with a lot of high-quality fan work.