"
He who touches it will have whatever he desires granted... That is what you said, is it not, Ganondorf?"
That's right, a thousand years of plotting, the destined hero and princess at your feet, and all I did was call dibs. Fuck you. Drown.
"Gods of the Triforce! Hear that which I desire! Hope! I desire hope for these children! Give them a future! Wash away this ancient land of Hyrule! Let a ray of hope shine on the future of the world!!!
And let our destinies finally be fulfilled... Ganondorf! May you drown with Hyrule!!!"
Have you never read a genie story?
You get
one
wish and then this yellow thing flies off or whatever. You asked three:
Make it so these children will probably not get murdered (because that's what hope is; any probability of a good outcome).

Flood Hyrule.

Drown Ganondorf with that same water.

Even then, few notes.
If you're going to kill the ancient evil, put a smaller time frame on it. Like, ask for him to disintegrate. Or get sealed into an alternate dimension. Or just have a heart attack.
You have an omnipotent relic, and you ask for Ganondorf to
drown with Hyrule
. Not only is that kind of a dick move, as drowning is a nasty way to die, it
also turned out to be very dangerous
.
Well, looks like I'm gonna die, so I might as well absolutely murder these children in the few minutes where the omnipotent relic can't kill me.
============
"I have lived regretting the past. And I have faced those regrets. If only I could do things over again. Not a day of my life has gone by without my thoughts turning to my kingdom of old.
I have lived bound to Hyrule. In that sense, I was the same as Ganondorf."
Alright, time out, side-bar, hold the phone.
Is anyone going to explain
why
flooding Hyrule is a good idea?
I mean, yes, the bad guy wanted Hyrule unflooded. Hoo wee you shared a thought with a villain. Big deal. The Nazis had an anti-tabacco campaign. Sometimes evil has a point.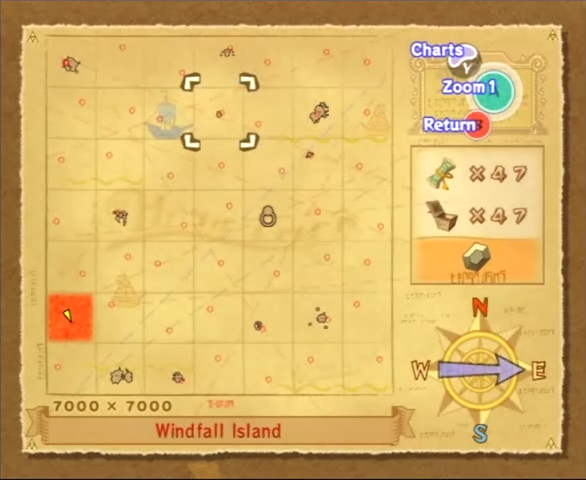 Islands are very tiny and very underpopulated. "Scattered leaves on a pond" indeed. Hyrule would allow for some much-needed expansion of territory.
============
"I want you to live for the future. There may be nothing left for you... But despite that, you must look forward and walk a path of hope, trusting that it will sustain you when darkness comes."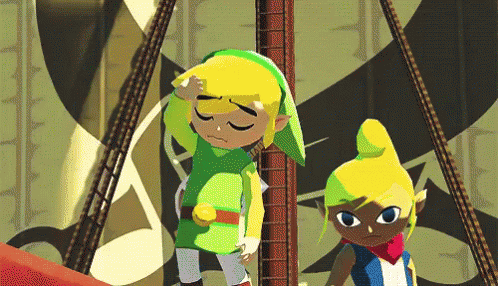 Well, since the king said it, it must be right. Goodbye friends and family, I need to go too for some reason.
"Farewell...
This is the only world that your ancestors were able to leave you.
Please... forgive us."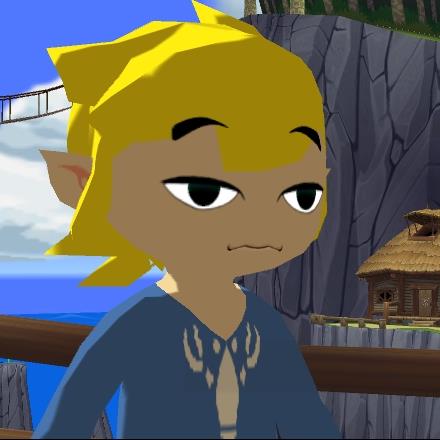 You were
literally
holding omnipotence a short while ago, and making wishes on it like nobody's business. And you used that wish to give us even more water.
Speaking of ancestors:
This guy, this hunk-of-a-trunk, father of Koroks, absolute forward-thinker, floods can't stop him even though he's literally stuck to the ground knows the old tongue, knows the old hero. He's got his own idea about the Great Sea.
"Forests hold great power--they can change one tiny island into a much larger island. Soon, a day will come when all the islands are one, connected by earth and grove.
And the people who live on that great island will be able to join hands and, together, create a better world.
Such is my dream."
Boom. No need to go anywhere. Ancestors will make you a pretty new world using magic trees.
He also has an
enormous
sidequest in this game where you actually help grow every seed, ensuring that his legacy will cause enormous forests some day that will connect the Great Sea into a supercontinent.
But no. This quest has no impact on the ending.
============
"Yes, of course... We have a ship! We can find it. We WILL find it! The land that will be the next Hyrule!"
"... Ah, but child... That land will not be Hyrule.
It will be YOUR land!
"
Many years later, Tetra finds a new land, and decides to call it Hyrule, just to spit on the ending of this game some more.