Most of us generally know what it means to be basic--the stereotypical girl who follows fads, loves pumpkin spice lattes, wears workout pants and sometimes goes to the gym and those workout pants have cat hair on them from laying around on the couch. This person often likes popular music and movies, and the basic stereotype means that these people can often lack depth, and are more defined by what is happening around them than by their own choices.
BUT WHO CARES?! Because sometimes it's great to be basic. Popular foods, entertainment, clothes, etc, are usually popular for a reason! So this thread is to embrace your basic bish. So do your thing, talk about how you're inspired by the Kardashians, how Fall is the BEST season, how Ugg boots are the most comfortable footwear, and how Taylor Swift is in town OMG! And for you Basic Bros, tell us how great Nickelback is, how you like to golf, and enjoy quoting movies and TV shows all the time.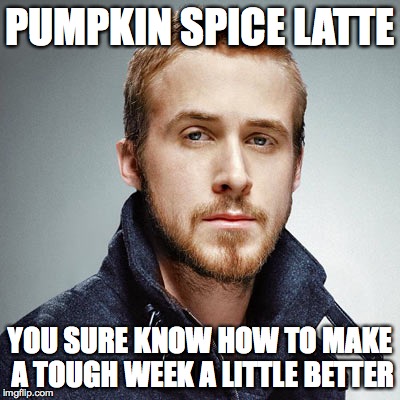 Thread Rules:
This is a *fun* thread. If I see any jerky posts they will be deleted. No being jerks or putting each other down, no passive aggressive comments. If I see any of that I will Z-snap like it's 2007 and make it disappear.