It's a reverse of the name of this guy.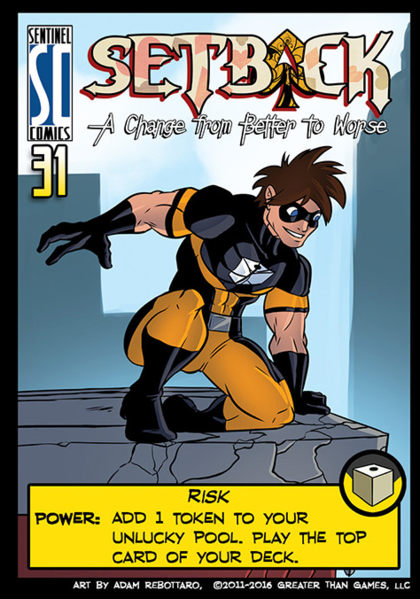 This is Pete Riske.
He is uncannily unlucky due to supernatural influence that he refuses to aknowledge. However, the curse on him also dictates that when things are at their worst he'll have unexpected strokes of good luck. And through it all he's super chipper and optomistic. He's one of my personal heroes.
He's from a game called sentinels of the multiverse which you can check out
Here.
It also has a video game version which is the same as the card game but it's a video game so you don't have to buy the physical products and wait for them to arrive and then have them take up shelf space and then never play them because your friends aren't interested.
If you don't want to buy the card game or have bought it and want to know about the lore of the game check out the podcast
Here.
It's made by the game's artist and writer Adam and Christopher (respectively) and tells you a lot about the story behind the game. There's actually a hella lot of lore.
Finally, there will be an RPG coming out based on the card game that takes place in one of the two timelines that branch off after OblivAeon which is the final expansion of the card game and is about the end of the multiverse. There is also a tactics game with a base set that takes place in the other timeline but hasn't had any other expansions come out due to it being heavily reworked
Sory about all the advertising but I just really love this game and am very passionate about it and want to share it with you all.
Sig by TruEdge67, Glorious Newbie Overlord
The post was edited 1 time, last by BackSet-Chan ().