As far as the blood moons not having faces, I'm kind of glad they didn't. For one thing that broken immersion too much for me to have a real environment but have a moon with a face. Plus they' d have to explain why the moon suddenly has a face now, when in most other games outside of MM (which takes place in an alternate dimension) it didn't have one before.

I meant it only having a face *during* the blood moon. After all, the blood moon itself is already the result of Malice/evil magic. One NPC states that it didn't happen until the Calamity 100 years ago. Having the face during that time, and only during that time, would have been a nice callback, and would make sense in the context of the game.
Whelp, there's another Zelda convention Nintendo needs to break- Ganon sitting on his porcine ass until you show up on his doorstep. The world feels dynamic, and (potentially) changeable, why not have the big boss interacting with it too (outside of just the blood moons)?

Totally agree here. I was kind of surprised in OoT that Ganondorf wasn't actively hunting you, though at least they explained it in that case, as in he was just using Link to draw Zelda out. Letting Link awaken the Sages though was definitely a tactical error on Ganondorf's part. Though, I assume he just thought the Sages weren't much of a threat.
In BoTW the Yiga *were* hunting Link, as ineffective as they were. So while Ganon was sitting on his piggy ass, his minions weren't.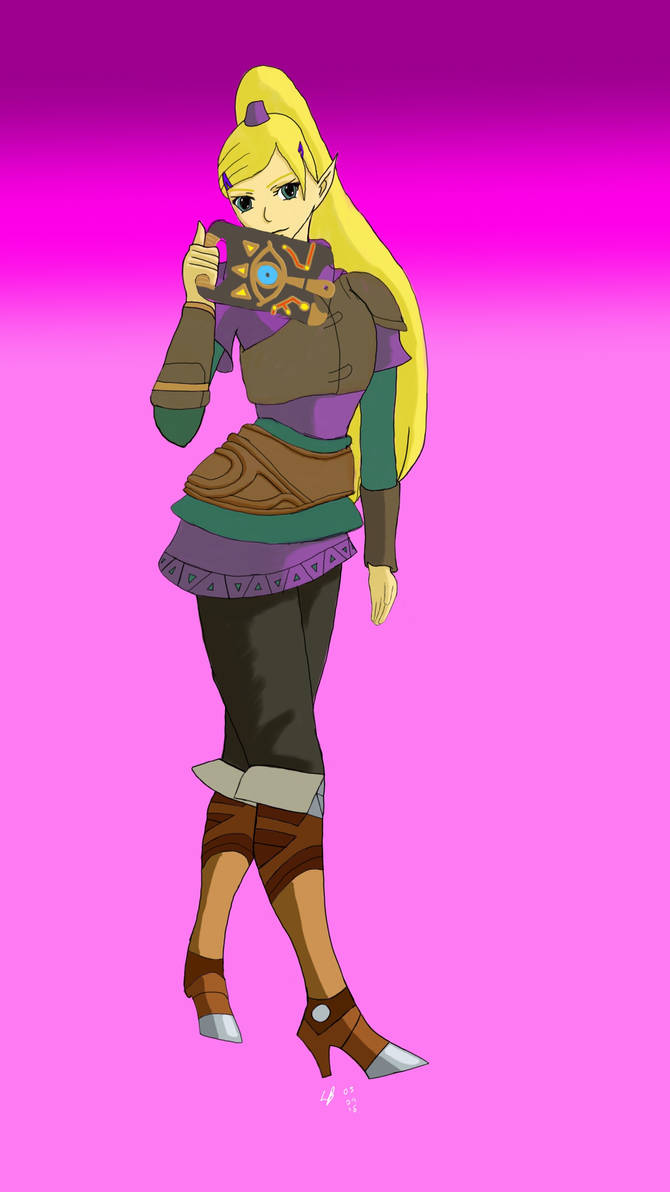 BotW Zelda in her purple Hylian Gear, by my husband,
D4rkSilver