This argument is going round in circles. I have my theory, you have-wait, you don't have a theory!
Don't you be flingin' memes at me boyo!
You say we're going in circles but you haven't said a thing about quite a few points of mine.
Why was he killed in a prison for criminals against the Goddesses?
How could they keep him in a pit?
What was strong enough to kill him?
Why do they look nothing alike?
Why don't his eyes glow with undeath when Zant sits about on his noggin like when we see him in Lanayru Gorge?
Finally run through your theory again, so far it seems to be - Lanayru dies at___ because of ___, afterwards _________ until we see Zant revive him as Stallord in Arbiters Grounds.
You're here to disprove everyone else's!
And doing a bang up job!
What do you think Stallord is?
In any case let's remember the basics. Arbiters Grounds is both used as a prison and execution area. The hole Stallord was in is soon revealed to be an enormous pit. He has weapons embedded in him and there are soldier bodies in the sand.
My hypothesis is Stallord was simply an enormous monster, it was captured and kept in the pit as a prisoner or perhaps even as something to feed prisoners to. Eventually the guards decided to execute it, but they still suffered fatalities. Does this seem logical?
The key point in this is that the 'cell' was an enormous pit. Why would you keep a flying monster in an open pit?
This, I believe Stallord was like the Minotaur or Rancor in a sense.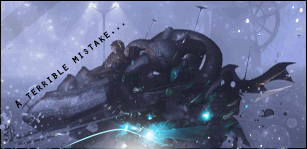 Oh, is that a gal I see? No, it's just a fal'Cie!